Tips for Working With Buyers From SPiRALNY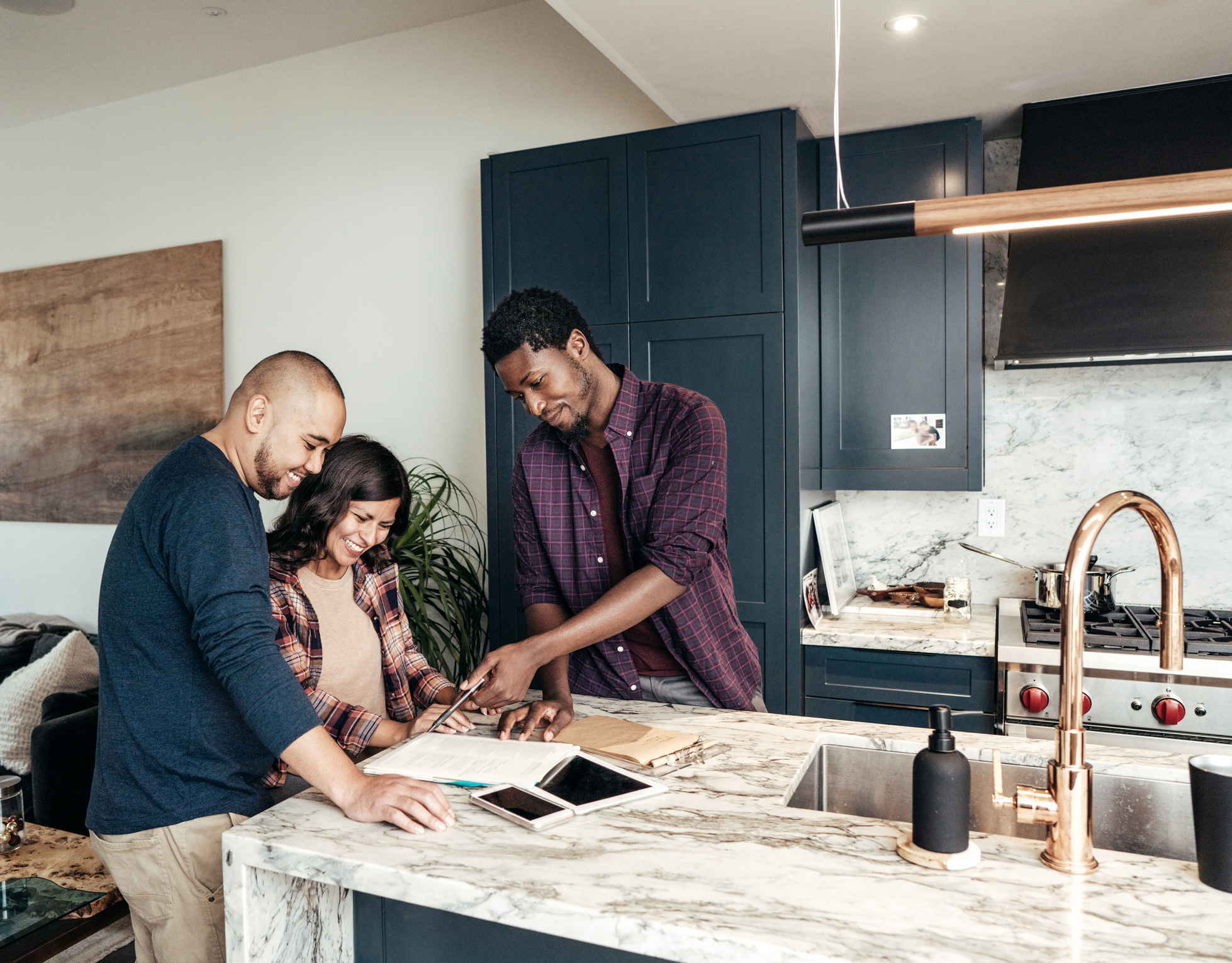 Purchasing a home is one of the biggest, and most important, decisions a person can make in their life. Not only will they spend decades ahead in the home they buy, but it is also a huge financial undertaking. At SPiRALNY, we understand the gravity of purchasing a home, and as a result, we make sure our agents are prepared to be the support a client needs during this time.

As a buyer's agent at SPiRALNY, you will need to be experienced enough to guide a client through the process of buying a home, while also acting as their emotional support. Here are a few of the most important steps when helping a client buy a home in the New York City real estate market.

Identify the Type of Buyer You Are Working With
While working as a buyer's agent, you will realize that there are a few distinct types of buyers, and a SPiRALNY agent will need to work with each of these clients differently. To determine which type of buyer you're working with, ask them questions, such as "which area are you interested in?" or "what is your reason for moving?". Asking questions such as these will give you a better idea of how you can meet their needs.

One of the main distinguishers in types of buyers is whether or not they have bought a home before. For example, there are the first time home buyers who will need you to walk them through each step of the process. As a first time home buyer, they may not know exactly what they are looking for, and it is your job as a SPiRALNY buyer's agent to help them figure it out.

On the other hand, if you are working with a client who has bought a home before, they may have a better idea of what they're looking for. Experienced buyers will require you to not only 'know your stuff', but also to go the extra mile to make them feel valued.

Qualify the Buyer Financially
When helping clients find the perfect property to buy, their budget is one of the most important factors. To get a real understanding of what homes are in a buyer's price range, SPiRALNY agents try and get as much financial information from the client as possible. This is especially important for clients looking to buy a co-op.

In some deals, the buyer will be paying for the home upfront. If that is the case, make sure they have the entire amount in cash. However, in most situations, your buyer will need to apply for a mortgage from the bank. It is your job as a SPiRALNY agent to help your clients get together all the documents and materials they will need to apply for a loan.

Showing the Apartment
When preparing for the first showing, it is key that SPiRALNY agents are able to give the client in-depth details about the property. As a buyer's agent, you will need to find a balance between educating the client about what they're seeing, and letting them discover for themselves. Remember that the client is the one who will be living in the home, so be objective and allow them to give you feedback about the property.

Handle Objections
At SPiRALNY, our ultimate goal is to make sure clients feel comfortable and respected when working with us. As much as any agent is eager to close a deal, it is most important that we handle the objections a client has with professionalism and understanding. Here a few practices to keep in mind when handling objections from clients:

Use phrases that are non-confrontational, such as "I understand" and "That is a great point".
Ask questions in response to a client's objection, so you have a better understanding of what they are saying.
Use your knowledge and experience to respond to objections. While some objections can never be satisfied, others simply require an educated explanation.
Make sure you have addressed any questions from the client satisfactorily. At SPiRALNY, we want all of our clients to feel that their agent has gone above and beyond to answer to all their questions and concerns.

Come Up With an Offer
At SPiRALNY, we understand that presenting an offer to a client can be just as nerve-wracking as it is exciting. As a buyer's agent, you want to close the deal without being too pushy. This keeps the client comfortable and encourages them to give you referrals in the future.

While some clients may take the initiative of presenting an offer, others will need some help, especially if they are first-time buyers. Remember, you are representing the buyer, and it is your job to get them the lowest price possible. Keep things professional and cordial with the other parties involved, while also getting the best deal for your client.

Conclusion
At SPiRALNY, we understand that buying a home is a huge decision for any client. As a result, we've made it a priority to help our agents guide buyers through this process with ease. When done right, buying a home should be smooth and exciting for both the agent and client.

If you are an agent exploring new brokerages or would like more information regarding working with buyers, be sure to contact SPiRALNY.
(Visited 90 times, 1 visits today)